Bats are nocturnal mammals that are quite frightening and weird to look at. They can be seen flying around only in the night just like owls. Though they don't cause much of trouble to the homeowners, still their presence is not liked by anyone. If you notice a bat family in your attic or garage, don't ignore their invasion.
Pro Wildlife's Haldimand Wildlife Removal Service is a trusted animal control company assisting the homeowners in getting rid of the bat problems. No matter how mild or severe their invasion is, our team offers same day bat removal in Caledonia and suburbs. We utilize the safe products and effective measures in shooing the pesky bats away from your premise.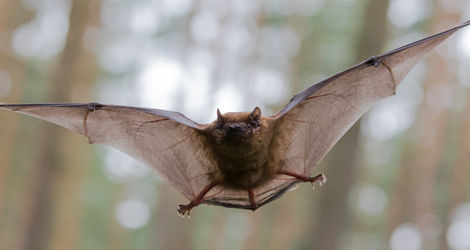 Bats are responsible for causing a mess where they stay and also make weird noise related to screeching sound. Their common place of habitat includes chimneys and attic. To ensure your peace of mind, our team offers:
With years of experience in the industry, our company has managed to earn a reputation for providing reliable bat control in Caledonia, Hagersville, Cayuga, and Dunnville. Our knowledge and skills allow us to keep the wildlife problem at bay for long.
Safe & Effective Bat Exclusion By Professionals!
Unlike other mammals, bats rarely attack humans or cause structural damages. At Pro Wildlife's Haldimand Wildlife Removal Service, we remove and relocate these nocturnal critters from your premise using chemical-free products that are safe on them and your family as well.
When it comes to same day or emergency bat removal in Caledonia, look no forward than us. We value the trust you put on us and promise to deliver nothing but the best in everything we do. Not only this, we help prevent a future invasion by sealing the potential entry points
Contact Us To Get A No-obligation Quote!