Are you dealing with an unwanted wildlife invasion in your yard or attic? Do you want to get the notorious raccoons removed from your property? Whatsoever be the wildlife problem you are facing, Pro Wildlife's Haldimand Wildlife Removal Service is the ultimate solution.
For past many years, we are assisting the home and business owners in getting rid of the stubborn skunks, raccoons, opossums, rats, mice, squirrels and bats. No matter, which of these animal species have invaded your premise, we know how to provide safe animal removal in Cayuga.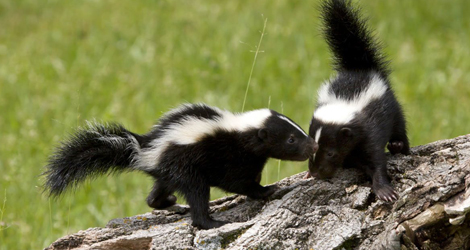 Being a locally operated and family owned wildlife control company, we know how frustrating and insecure you might be feeling with raccoons moving freely around you. Our goal is to ensure your family's and structure's safety while we deal with these notorious creatures. For effective raccoon and skunk control in Cayuga, look no forward than us. Our expertise includes:
Qualified Wildlife Control Team At Your Service
At Pro Wildlife's Haldimand Wildlife Removal Service, our team of licensed wildlife control specialists in Cayuga is well versed in using the modern equipment and humane techniques that are effective enough to shoo away the critters. Using chemical-free and non-toxic products, we safely remove and relocate the wild creatures. You can rely on us for:
When it comes to safe and humane wildlife exclusion in Cayuga, we are your go-to choice. We are committed to exceeding our client's expectations and stand behind everything we do. Our features include:
Call Us To Schedule A Wildlife Inspection!