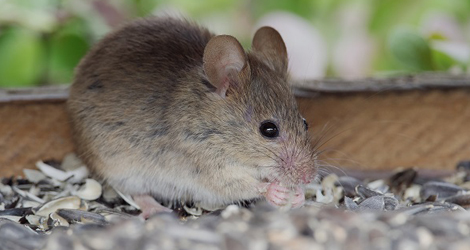 Want to prevent rats and mice from your home quickly? Pro Wildlife's Haldimand Wildlife Removal Service provides effective rat and mice removal services in Caledonia, Hagersville, Cayuga and Dunnville, ON. We are a leading animal removal service offering quality and affordable solutions. Mice and rats infestation in house can lead to serious health hazards. Our professionals will prevent them from your home or business in less time and without any disruption.
Mice and rats are in consistent search of food. Thus, they are more attracted to the residential areas as they have an abundance of food sources. They are mostly found in the kitchen area, garbage bins etc. These unwanted guests just need a small hole to get entry into your home.
Damages Caused by Mice & Rats Infestation
Mice and rats can wreak havoc on your property. They can chew on anything including plumbing pipes, blocked drains, electrical wires etc. which can lead to water damage and even cause a fire. That's why it is utmost important to exterminate them as soon as possible.
Common Signs of Rat & Mice Infestation
Capsule shaped feces
Crawling or scrambling noises from the attics
Chewed food
Weird marks on walls, wooden or plastic surfaces
Burrows in the garden
Signs of nests in garage, or utility box
Nests in garages
Rat/mice carcasses
Why Hire Us?
Some pests can be removed easily, but rats and mice can be a great nuisance for your place. They are tiny, wild and dangerous. They can contaminate your food, water and spread fatal diseases.
It is important to contact a professional to prevent them. At Pro Wildlife's Haldimand Wildlife Removal Service, we provide effective and dependable solutions to resolve you animal issue. With our comprehensive approach, we not only focus on the existing issue but also make sure there is zero infestation in the future.
We, at Pro Wildlife's Haldimand Wildlife Removal Service, provide a wide range of animal control services. Our technicians go above and beyond to meet your expectations and help you get rid of the rats/mice permanently.
Call our professionals for effective rat/mice removal services.