Nothing can be more frustrating than having a raccoon in your home. They are common wildlife creatures that usually invade a property to give birth to their young ones or to protect their family from cold weather. If you have a raccoon family in attic or basement, don't worry, our wildlife control experts at Pro Wildlife's Haldimand Wildlife Removal Service are qualified in handling their invasion.
These dexterous critters can cause clutter and damages along with wreaking havoc on your belongings. Raccoons are stubborn and aggressive and can attack a human if they sense any danger. In case, there are raccoon babies in your attic, don't remove them until they grow up.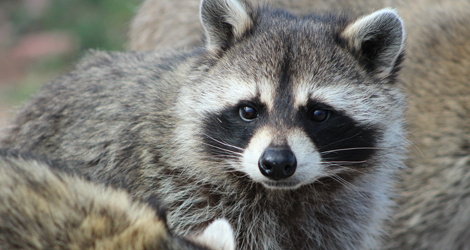 Pro Wildlife's Haldimand Wildlife Removal Service is your go-to choice for raccoon control in Caledonia and surroundings. Being a full-service animal control company, homeowners rely on us for long lasting raccoon exclusion using humane techniques. We do not trap animals; instead remove or exclude them. We offer:
To avoid being attacked by a raccoon family, don't try any DIY measures of removing them. For effective and safe raccoon removal in Caledonia, Hagersville, Cayuga, and Dunnville, rely on us.
Same Day Raccoon Exclusion At Its Best!
Being a local wildlife control company, we know how insecure and unsafe you might be feeling right now. This is the reason why our services are available with an immediate response. Our raccoon control specialists are committed to your satisfaction and safety in the long run. For same day or emergency animal removal, trust our team right away. Some reasons to choose us include:
Contact Us To Schedule An Inspection!